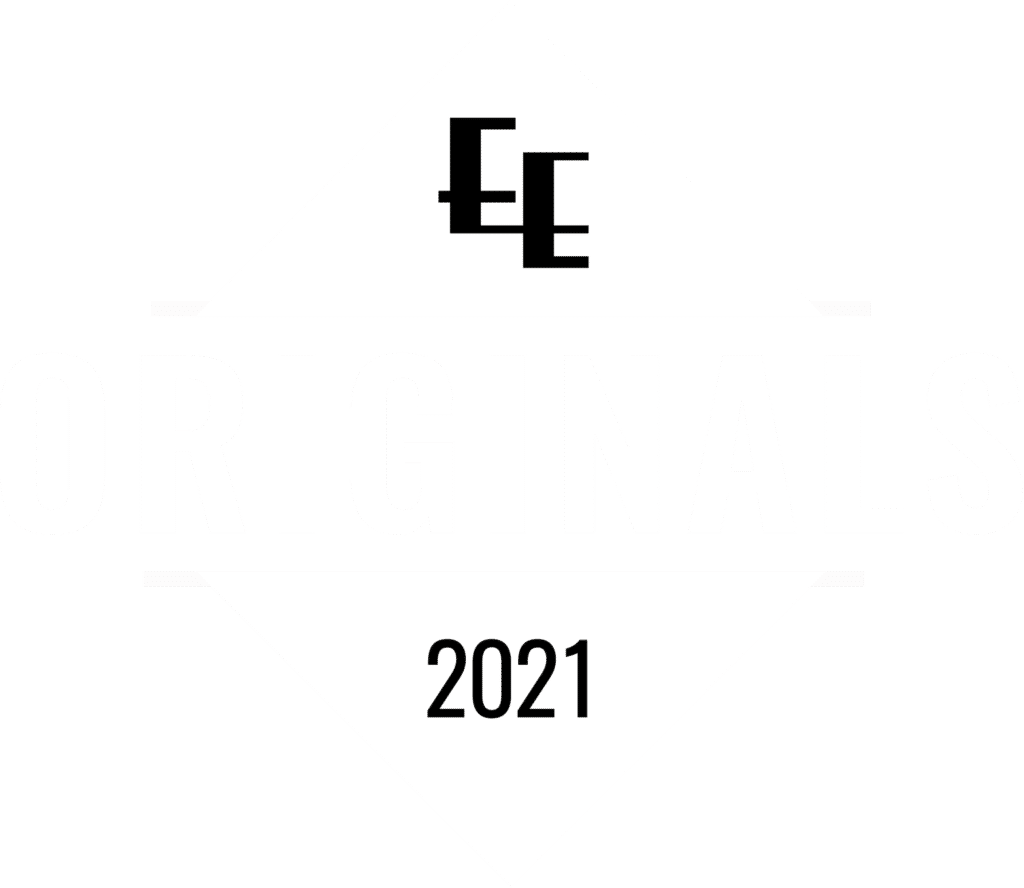 The legal files
terms & Conditions
Not many people want to read the legal stuff, but we encourage you to do so anyway. We reserve the right to change these terms at any time, with or without notice.
Continue scrolling to read.
By using the Website, you accept and agree to be bound and abide by these Terms of Use.
Acceptance Of The Terms Of Use
These terms of use are entered into by and between You and Escape Effect Originals, ("EE Originals", "Company", "we" or "us"). The following terms and conditions, together with any documents they expressly incorporate by reference (collectively, these "Terms of Use"), govern your access to and use of cardsatwar.com, including any purchases, content, functionality, and offered on or through cardsatwar.com (the "Website"), whether as a guest or a registered user.

THESE TERMS REQUIRE THE USE OF ARBITRATION ON AN INDIVIDUAL BASIS TO RESOLVE DISPUTES, RATHER THAN JURY TRIALS OR CLASS ACTIONS. THIS AGREEMENT SHALL BE GOVERNED AND CONSTRUED BY THE LAWS OF THE STATE OF FLORIDA, US. IF ANY OF THIS AGREEMENT IS FOUND TO BE UNENFORCEABLE BY LAW THE REMAINDER OF THIS AGREEMENT CONTINUES IN FULL. BY PLACING AN ORDER FOR PRODUCTS OR SERVICES FROM THIS WEBSITE, YOU ACCEPT AND ARE BOUND BY THESE TERMS AND CONDITIONS IN ADDITION TO THE WEBSITE'S TERMS OF USE AND ANY PHOTO/VIDEO CONTRACT BETWEEN YOU AND THE COMPANY.

Please read the Terms of Use carefully before you start to use the Website. By using the Website or by clicking to accept, you accept and agree to be bound and abide by these Terms of Use and our Privacy Policy, found at cardsatwar.com, incorporated herein by reference. If you do not want to agree to these Terms of Use or the Privacy Policy, you must not access or use the Website. This Website is offered and available to users who are 13 years of age or older. By using this Website, you represent and warrant that you are of legal age to form a binding contract with the Company and meet all of the foregoing eligibility requirements. If you do not meet all of these requirements, you must not access or use the Website.
We may revise and update these Terms of Use from time to time in our sole discretion.
Changes To The Terms Of Use And Website
We may revise and update these Terms of Use from time to time in our sole discretion. All changes are effective immediately when we post them. However, any changes to the dispute resolution provisions set forth in Governing Law and Jurisdiction will not apply to any disputes for which the parties have actual notice prior to the date the change is posted on the Website. Your continued use of the Website following the posting of revised Terms of Use means that you accept and agree to the changes. You are expected to check this page each time you access this Website so you are aware of any changes, as they are binding on you.

We may update the content on this Website from time to time, but its content is not necessarily complete or up-to-date. Any of the material on the Website may be out of date at any given time, and we are under no obligation to update such material.
All information you provide to register with this Website… is governed by our Privacy Policy.
Accessing The Website And Account Security
We reserve the right to withdraw or amend this Website, and any service or material we provide on the Website, in our sole discretion without notice. We will not be liable if for any reason all or any part of the Website is unavailable at any time or for any period. From time to time, we may restrict access to some parts of the Website, or the entire Website, to users, including registered users. You are responsible for making all arrangements necessary for you to have access to the Website and ensuring that all persons who access the Website through your internet connection are aware of these Terms of Use and comply with them.

To access the Website or some of the resources it offers, you may be asked to provide certain registration details or other information. It is a condition of your use of the Website that all the information you provide on the Website is correct, current and complete. You agree that all information you provide to register with this Website or otherwise, including but not limited to through the use of any interactive features on the Website, is governed by our Privacy Policy at https://cardsatwar.com/privacy-policy, and you consent to all actions we take with respect to your information consistent with our Privacy Policy.

If you choose, or are provided with, a user name, password or any other piece of information as part of our security procedures, you must treat such information as confidential, and you must not disclose it to any other person or entity. You also acknowledge that your account is personal to you and agree not to provide any other person with access to this Website or portions of it using your user name, password or other security information. You agree to notify us immediately of any unauthorized access to or use of your user name or password or any other breach of security. You also agree to ensure that you exit from your account at the end of each session. You should use particular caution when accessing your account from a public or shared computer so that others are not able to view or record your password or other personal information.

We have the right to disable any user name, password or other identifier, whether chosen by you or provided by us, at any time in our sole discretion for any or no reason, including if, in our opinion, you have violated any provision of these Terms of Use.
These Terms of Use permit you to use the Website for your personal, non-commercial use only.
Intellectual Property Rights
The Website and its entire contents, features and functionality (including but not limited to all information, software, text, displays, images, video and audio, and the design, selection and arrangement thereof), are owned by the Company, its licensors or other providers of such material and are protected by United States and international copyright, trademark, patent, trade secret and other intellectual property or proprietary rights laws.

The Company name, logo and all related names, logos, product and service names, designs and slogans are trademarks of the Company or its affiliates or licensors. You must not use such marks without the prior written permission of the Company. All other names, logos, product and service names, designs and slogans on this Website are the trademarks of their respective owners.

These Terms of Use permit you to use the Website for your personal, non-commercial use only. You must not reproduce, distribute, modify, create derivative works of, publicly display, publicly perform, republish, download, store or transmit any of the material on our Website, except as follows:
Your computer may temporarily store copies of such materials in RAM incidental to your accessing and viewing those materials.
You may store files that are automatically cached by your Web browser for display enhancement purposes.
You may print one copy of a reasonable number of pages of the Website for your own personal, non-commercial use and not for further reproduction, publication or distribution.
If we provide desktop, mobile or other applications for download, you may download a single copy to your computer or mobile device solely for your own personal, non-commercial use, provided you agree to be bound by our end user license agreement for such applications.
If we provide social media features with certain content, you may take such actions as are enabled by such features.
You must not:
Modify copies of any materials from this site.
Use any illustrations, photographs, video or audio sequences or any graphics separately from the accompanying text.
Delete or alter any copyright, trademark or other proprietary rights notices from copies of materials from this site.
You must not access or use for any commercial purposes any part of the Website or any services or materials available through the Website.

If you wish to make any use of material on the Website other than that set out in this section, please address your request to cardsatwar@theescapeeffect.com.

If you print, copy, modify, download or otherwise use or provide any other person with access to any part of the Website in breach of the Terms of Use, your right to use the Website will cease immediately and you must, at our option, return or destroy any copies of the materials you have made. No right, title or interest in or to the Website or any content on the Website is transferred to you, and all rights not expressly granted are reserved by the Company. Any use of the Website not expressly permitted by these Terms of Use is a breach of these Terms of Use and may violate copyright, trademark and other laws.
You may use the Website only for lawful purposes.
Prohibited Uses
You may use the Website only for lawful purposes and in accordance with these Terms of Use. You agree not to use the Website:
In any way that violates any applicable federal, state, local or international law or regulation (including, without limitation, any laws regarding the export of data or software to and from the US or other countries).
For the purpose of exploiting, harming or attempting to exploit or harm minors in any way by exposing them to inappropriate content, asking for personally identifiable information or otherwise.
To send, knowingly receive, upload, download, use or re-use any material which does not comply with the terms, conditions and standards set out in these Terms of Use.
To transmit, or procure the sending of, any advertising or promotional material, including any "junk mail", "chain letter" or "spam" or any other similar solicitation.
To impersonate or attempt to impersonate the Company, a Company employee, another user or any other person or entity (including, without limitation, by using e-mail addresses or screen names associated with any of the foregoing).
To engage in any other conduct that restricts or inhibits anyone's use or enjoyment of the Website, or which, as determined by us, may harm the Company or users of the Website or expose them to liability.
Our website is accessible and easy to use for all persons with disabilities.
Website Accessibility
At Escape Effect Originals, it's important to us that our website is accessible and easy to use for all persons with disabilities. When creating our website, our development team used software tools to identify web accessibility standards as outlined by the World Wide Web Consortium's Web Content Accessibility Guidelines 2.0 Level AA (WCAG 2.0 AA).

While the industry is not operating from approved, regulated legislation, Escape Effect Originals is committed to our good faith effort to follow the guidelines available. If you have questions, concerns or have discovered an accessibility issue on our site, please contact us. Be sure to include specifics and any page where an issue has occurred. We will make every reasonable effort to make the page accessible for you.