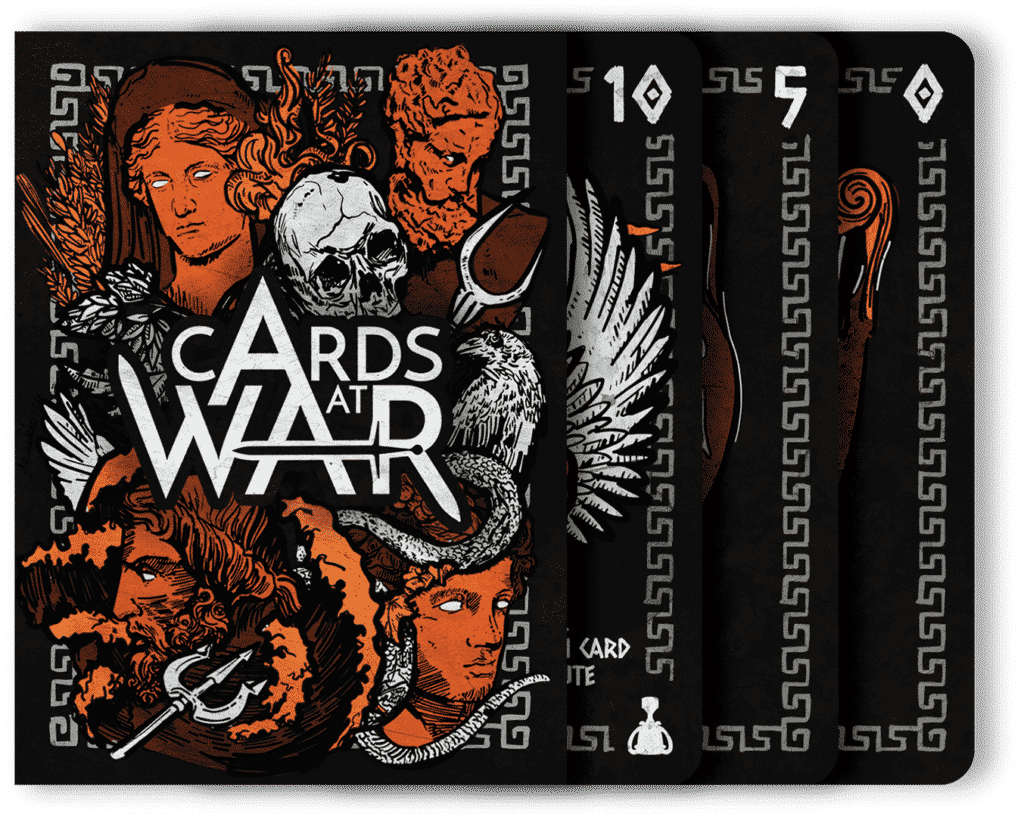 Your Card Questions Answered
The Complete FAQ
Easily 68 of 69 people find these questions and answers helpful in starting a family war.
Where can I purchase Cards At War?
We sell Cards At War directly on our sister site at The Escape Effect and on Amazon. You can find all of the buying options for Cards At War on this page.
You make card games and escape rooms?
Yes, we build all kinds of games. In fact, some of the same developers who have built the escape rooms at The Escape Effect have also built Cards At War!
What does it cost to ship?
If you purchase from The Escape Effect, we typically offer free shipping on orders over $49 to anywhere in the United States! For other countries, we use the standard international rates.